An American Hogwarts! What?
Anybody who knows me knows I love the Harry Potter series. So, yes, posting this article is a pure indulgence, but keep in mind that Harry Potter is one of the most successful novel series in contemporary literature. It can't hurt to keep an eye on what JK Rowling is up to and to continue to learn from her as this hit phenomenon continues and evolves.
Pottermore: JK Rowling confirms names of four houses of American Hogwarts in new writing | News | Culture
Ahead of the highly-anticipated release of
Fantastic Beasts and Where to Find Them
,
Pottermore has just released new writing
from J.K. Rowling; illuminating America's very own Hogwarts, Ilvermorny School of Witchcraft and Wizardry.
This marks the second installment of Rowling's
Magic in North America
series; focusing on the rich, adventurous backstory of the North American School of Magic. Founded in the 17th century, Ilvermorny marks its beginnings with a young, orphaned Irish girl descended from Hogwarts co-founder Salazar Slytherin.
Escaping the clutches of her villainous aunt, she escapes to the Mayflower and lands with America's first pilgrims in Massachusetts with nothing but the clothes on her back and a stolen wand. However, she soon discovers she's not the only magical being in this new land, as she begins her long journey to founding Ilvermorny at the peak of Mount Greylock in Massachusetts.
Alongside the new story, Rowling has also confirmed the names of the four new Ilvermorny houses; with the Pottermore site now allowing users to sort themselves with questions written personally by Rowling herself. The houses are each named after specific creatures:
-
Horned Serpent
; a 'great horned river serpent with a jewel set into its forehead'
-
Pukwudgie
; 'a short, grey-faced, large-eared creature'
-
Thunderbird
; a creature that 'can create storms as it flies'
-
Wampus
; 'a magical, panther-like creature that is fast, strong and almost impossible to kill'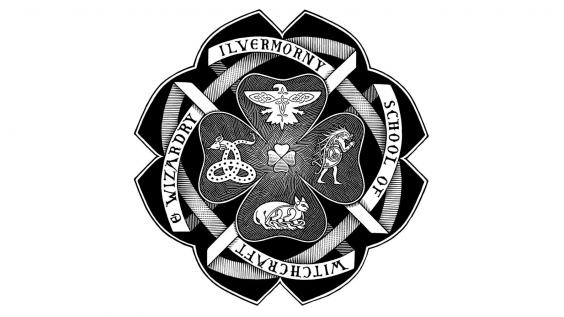 Fantastic Beasts 
also marks Rowling's own screenwriting debut, so expect the details revealed here to play an integral part in the rich, colourful world of Eddie Redmayne's Newt Scamander, arriving in New York in 1926.
via
Pottermore: JK Rowling confirms names of four houses of American Hogwarts in new writing
This article is related to:
jk rowling
jk rowling new book
jk rowling books
jk rowling harry potter
harry potter
harry potter fanfiction
harry potter world
harry potter books
hogwarts
hogwarts houses