8 Online Writing Tools – Liberate Your Inner Writer
[caption id="attachment_4493" align="aligncenter" width="600"]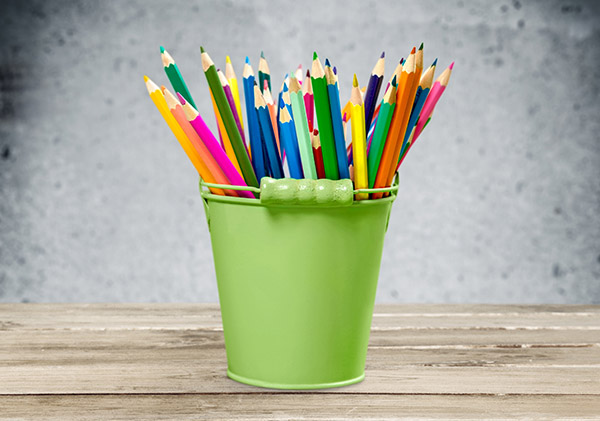 Photo: Adobe Stock Images[/caption]
These eight online writing tools can keep you focused and streamline the writing process.
Have you ever spent hours staring at your screen, willing the words to come, begging the ideas to take shape, and generally just wasting your time?
Rest assured, all writers have these episodes – you're in good company. However, if you are staring at the screen because you are so engrossed in trolling the Internet or because you feel so lazy that, for the life of you, you cannot get started – maybe it's time you sought help.
Here are eight great online writing tools you can use to liberate the inner writer struggling to get past your procrastinating butt.
1. Marinara Timer
If you don't have your mom around to nag you about getting your work done, the
Mariana Timer
app may just be what you need. It tells you when you can take a break, and for how long. It is a great time management tool. It has three modes: Pomodoro, custom, and kitchen timer. The Pomodoro is simply a system of 25-minute work and 5-minute break, proven to increase productivity. However, no matter how tried and tested these optimized work intervals are, we don't all work the same way. That is where the custom mode comes in. In this mode, you set your own work and break times. Meanwhile, if you just want to work single sessions, the kitchen timer mode is for you.
2. Coggle
Sometimes you just need a little help from your friends.
Coggle
lets you map what's in your mind, and invite others by email to put in their two cents with ease. Mind mapping is a great way to tease that good idea into a great one. Just let the creative juices flow, let your mind wander, and simply map out what's on your mind. You can connect these bursts of brilliance later.
3. After the Deadline
This is a great add-on to your browser if you need an objective eye to check for spelling, style, and grammar errors. Editing your own work is one of the most despised chores of writers, but it is necessary before submission.
After the Deadline
ensures you meet your work within the assigned time frame.
4. Cold Turkey
They say that the best way to quit something is to go cold turkey. When it comes to procrastination, this is the
Cold Turkey
you need. This app blocks sites which are keeping you from getting your work done, and you can't circumvent it by killing it through task manager or changing the settings on a whim. Once you set it, it keeps you on track. It is as close to a drill sergeant you can get without joining the army.
5. Typewrite
This simple online word processor is excellent for writers who just want to write without getting distracted or to those who want to work with others to get the job done.
Typewrite
edits, shares, and saves unique versions of each contributor in real-time so you never get confused about where you are at any given time. It also allows you to markup as you go, so you can publish online without fear that it will end up garbled. Perfect tool for either the lone writer or the collaborators.
6. Overleaf
If you are a research writer, you need more than the usual word processor to make your job easier. While
Overleaf
can be a little hard to use for anyone who is not collaborating on a scientific paper or dealing with complex mathematical equations, those who are in these particular fields will find this tool a gift from the powers that be.
7. FocusWriter
FocusWriter
may only have a few text editing tools, and will not blow you away with some revolutionary, paradigm-shifting features, but you don't really need a lot of fancy tools to write. You get a simple interface for the workspace that works very well. If you work in a Linux environment, Focus Writer is the best writing environment for you.
8. Ginger's Grammar Checker
Even the best writers are guilty of spelling errors and grammar gaffes, especially if you are writing on the fly.
Ginger's Grammar Checker
proofreads what you write in your blog or social network account in real time. As such, you can make corrections before you hit the Comment or Publish button and commit your mistakes to posterity. It is not the most accurate tool, but with a few tweaks, it can get you there.
Now you have a complete writing toolbox. Good luck on your creative journey!
Image via ShutterStock.com.
About Antonio Tooley
Antonio Tooley is a hopeless optimist who enjoys basking in the world's brightest colors. He loves biking to distant places and occasionally he gets lost. When not doing that he's writing for
Edugeeksclub
. He will be happy to meet you on
Facebook
and
Twitter
.
via
8 Online Writing Tools – Liberate Your Inner Writer | BookBaby